This book has a LETTER
SIGNED BY THE AUTHOR
laid in.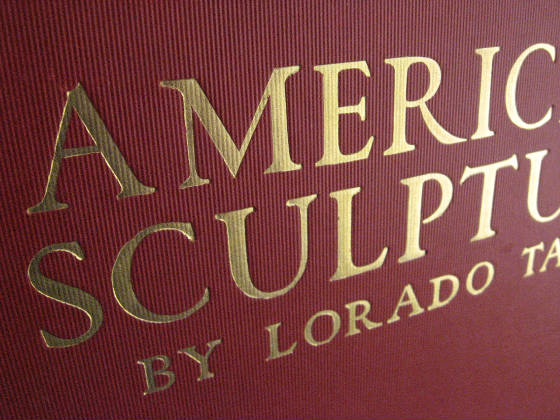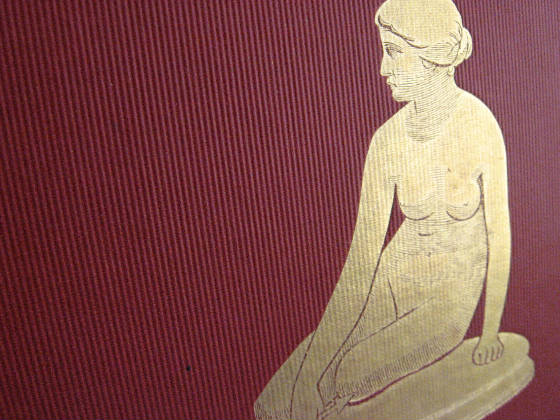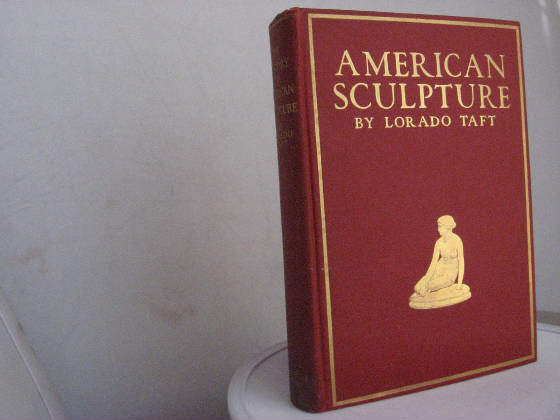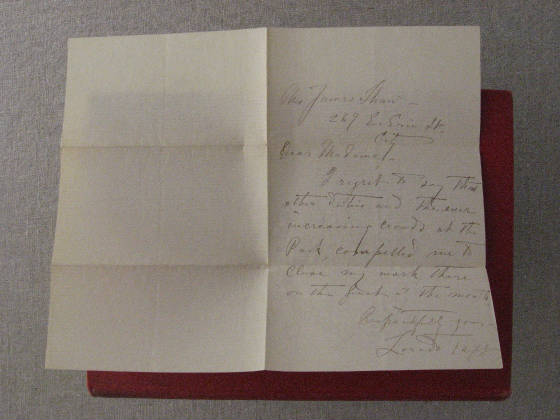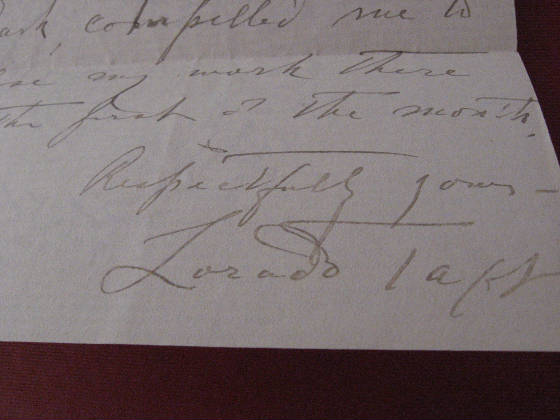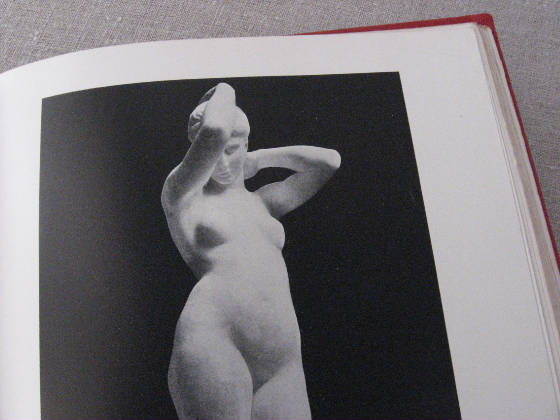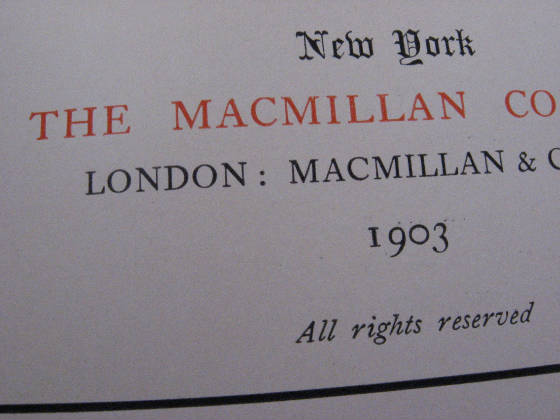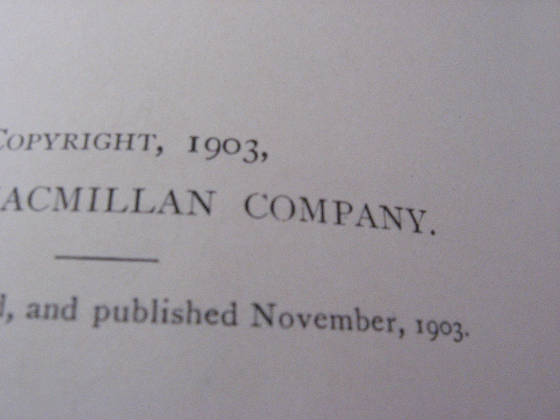 Contents of letter: (in handwritten ink)

Mrs. James Thaw
269 E. Erie St.
(state abbrev. is illegible to me)
Dear Madame-
I regret to say that other duties and the ever increasing crowds at the park compelled me to close my work there on the first of the month.
Respectfully yours,
Lorado Taft (signed, no date)
Book Description:
Taft, Lorado, The History of American Sculpture. New York: Macmillan, 1903, 1903. First Edition. Large, heavy 8vo., more than 7" x 10," 12 photogravures, 104 illusts., many of fore edge pages untrimmed, top edge gilt, some indendation marks to lower edges, bottom one inch of backstrap soiled. Top of backstrap rubbed, still grading the outside VG. Inside: Fine.
$250 USD

SEE WIKIPEDIA ARTICLE ON THIS ARTIST