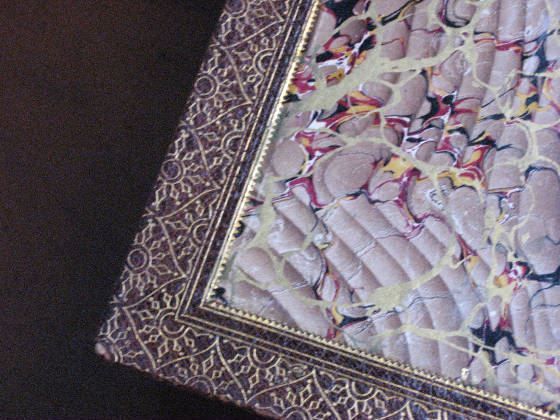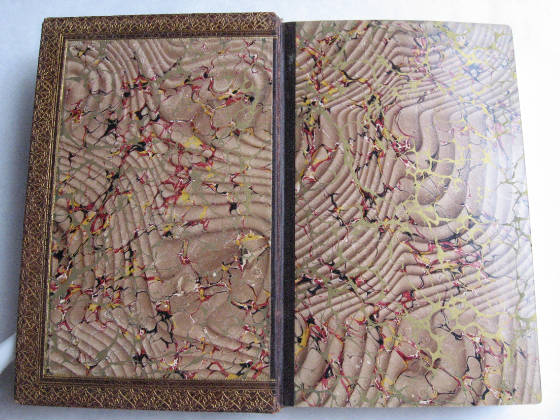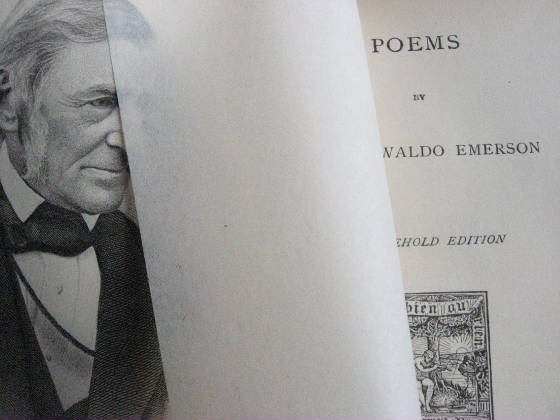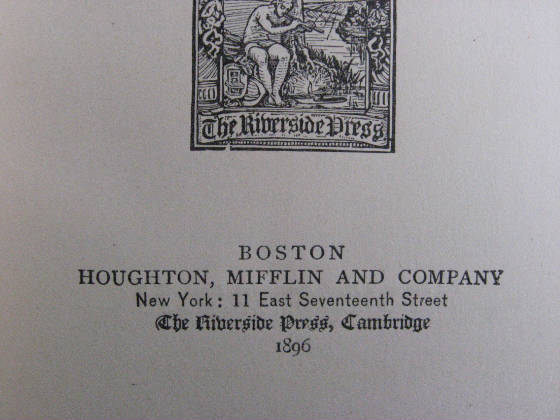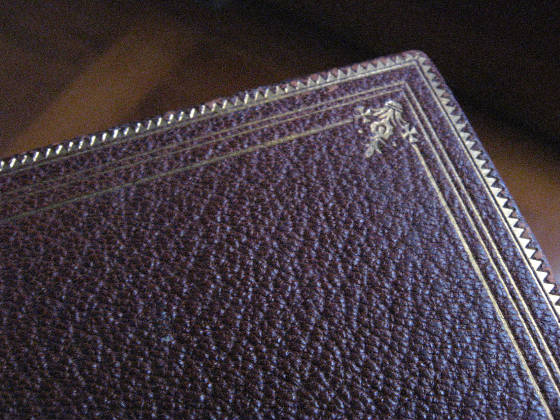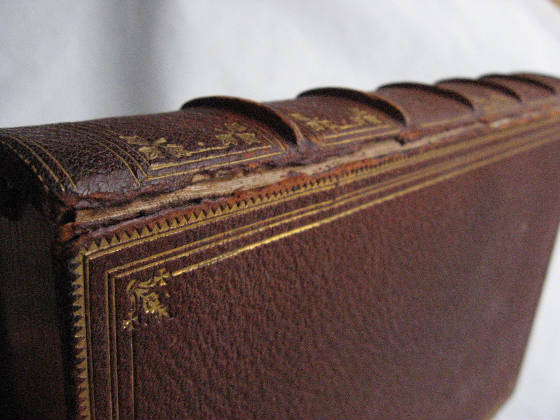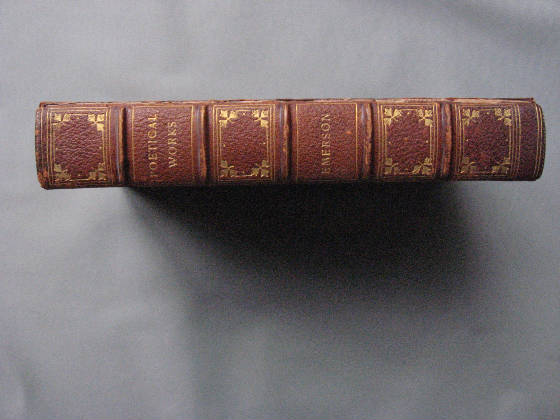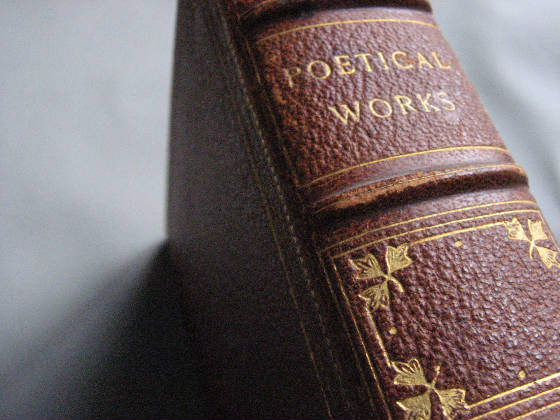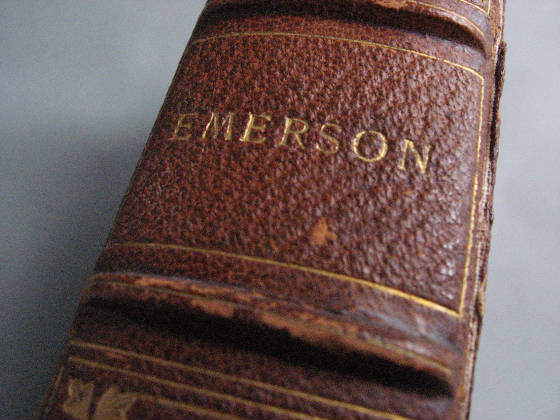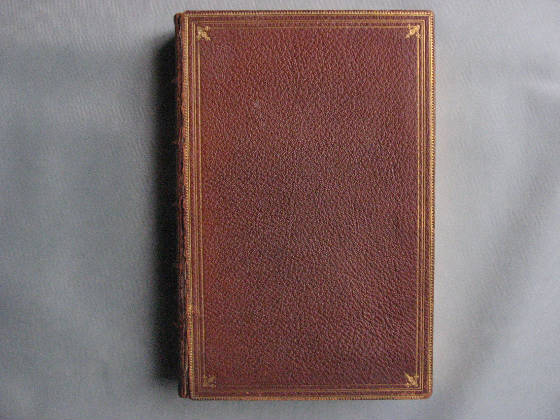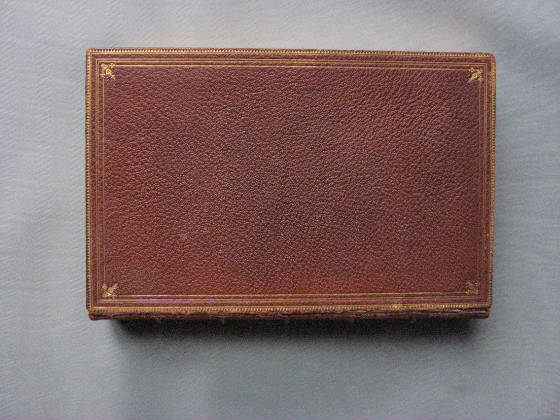 Emerson, Ralph Waldo, Poems by Ralph Waldo Emerson. Boston/New York, Houghton Mifflin; Cambridge, Riverside Press. 1896. Copyright 1867 and 1876; Copyright 1883 and 1885 by Ralph Waldo Emerson. Household Edition. Shiny gold gilt edges all the way around. Condition, outside: Please study photos, noting rubbing to the raised bands, and repair to boards where the board meets the backstrap. Also lower portion of backside board has scratching to the leather. Condition inside: Fine, very tight, heavy volume. No owner's name written. Only bookseller code discreetly penciled on an endpaper.
$125 USD.

TO GO BACK TO THE GALLERY OF BOOKS,
PLEASE USE THE ARROW IN UPPER LEFT CORNER
OF YOUR COMPUTER SCREEN. THANKS.