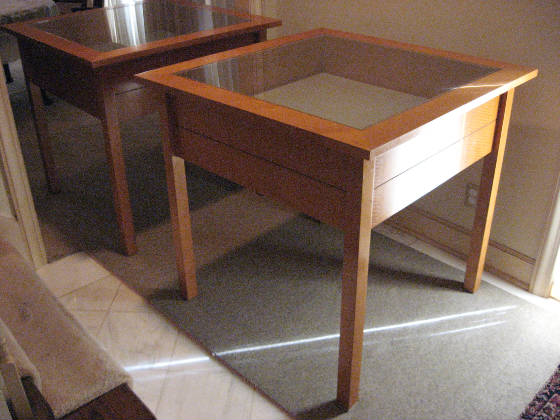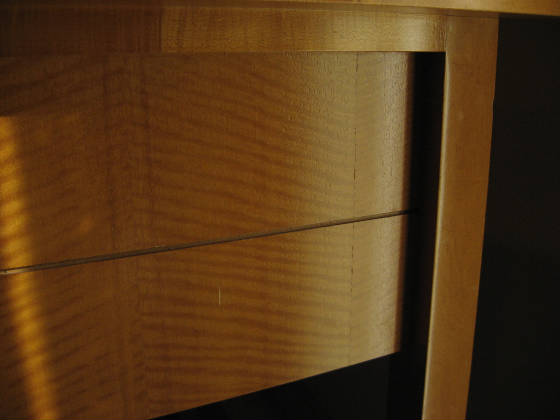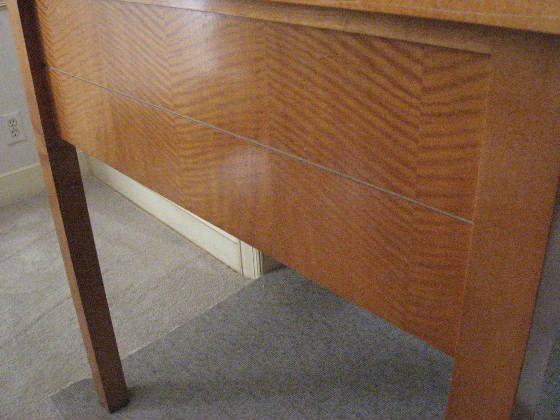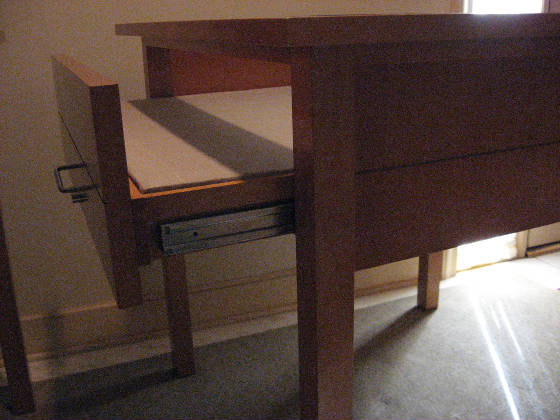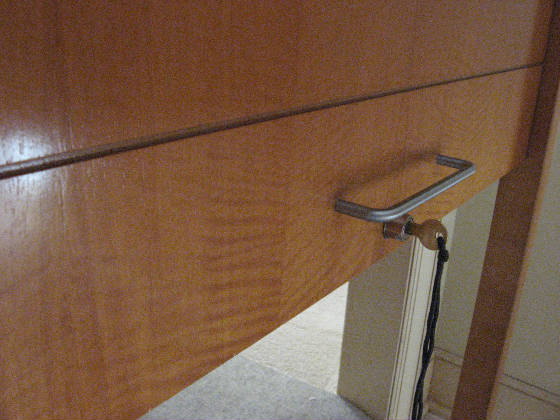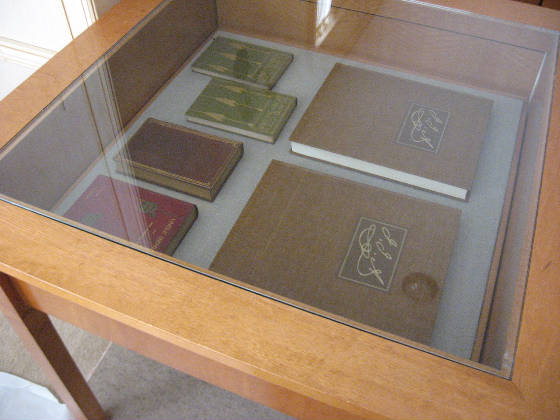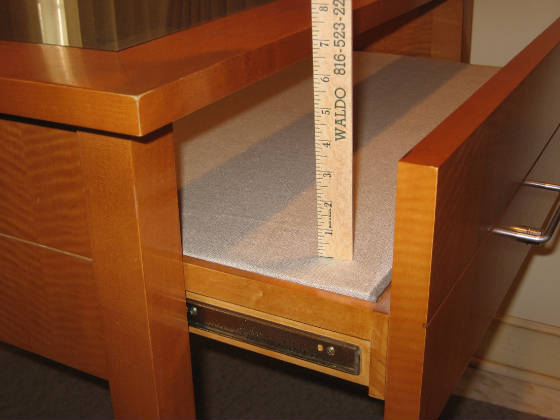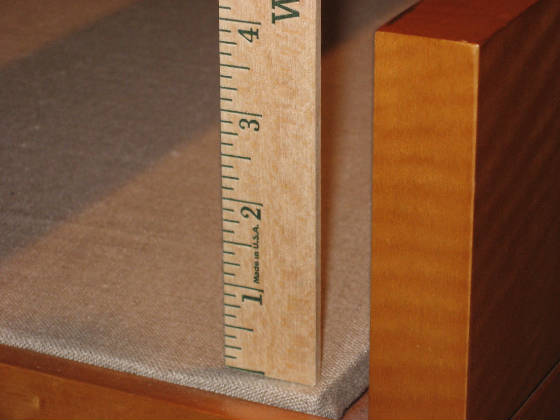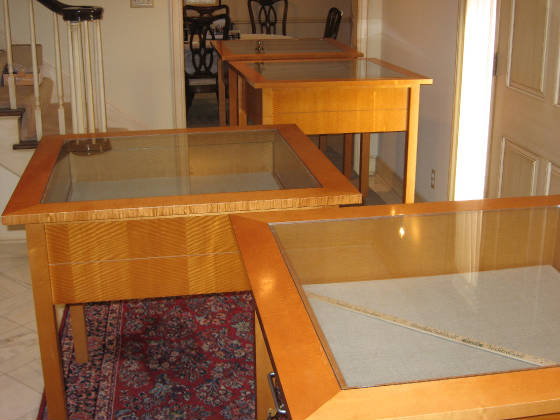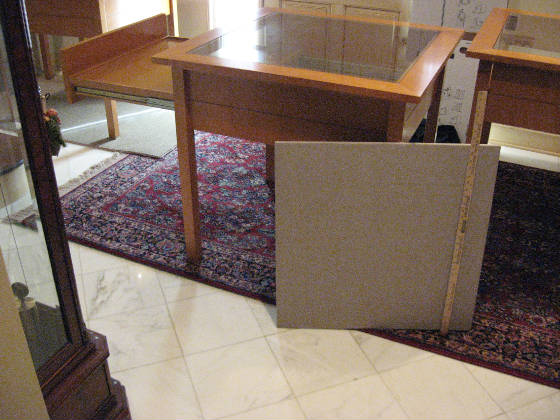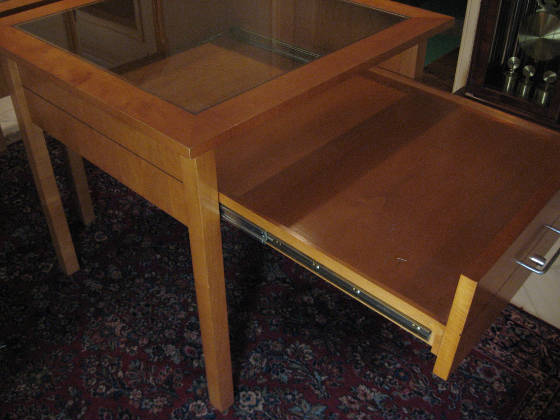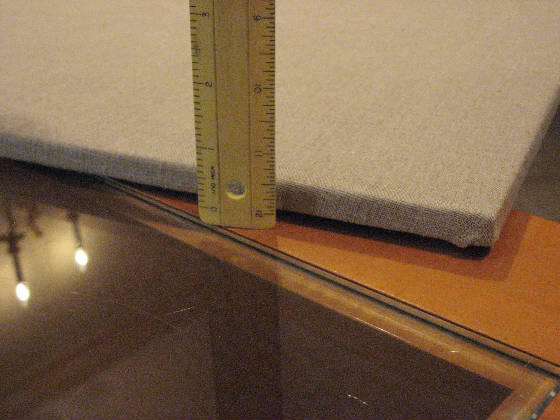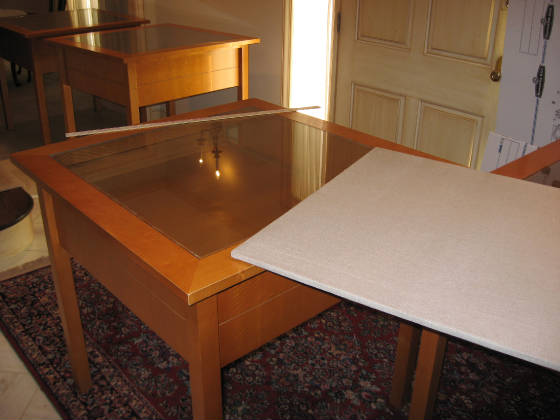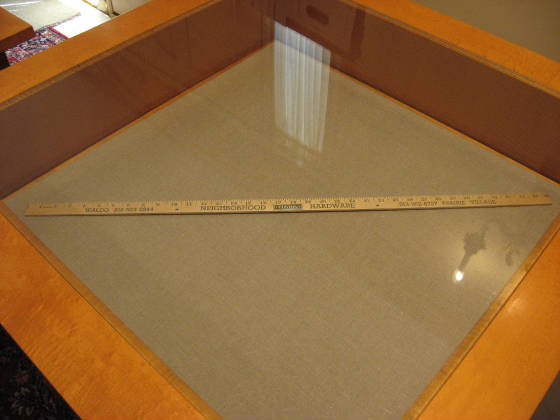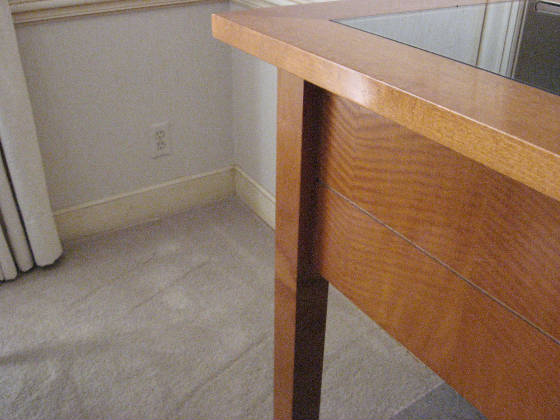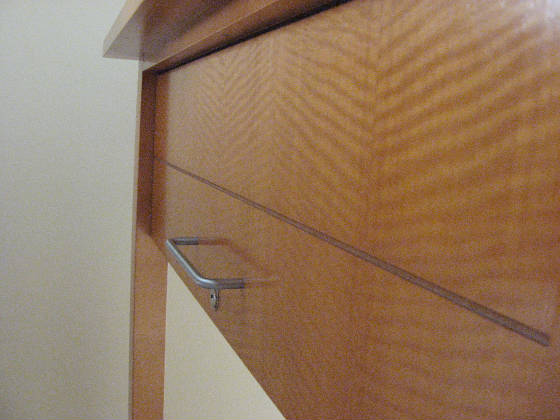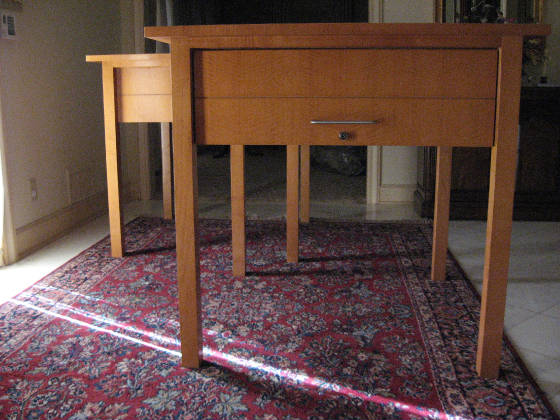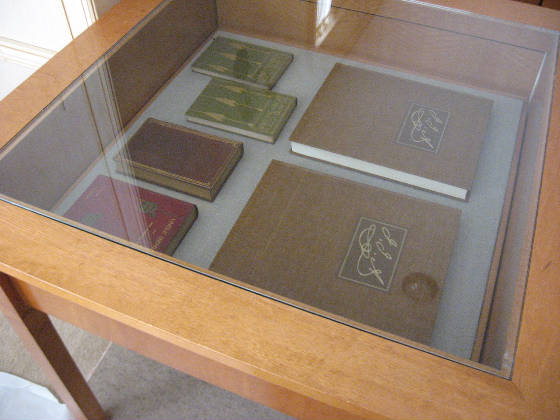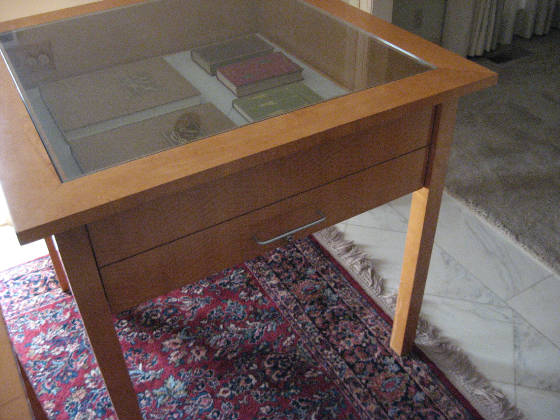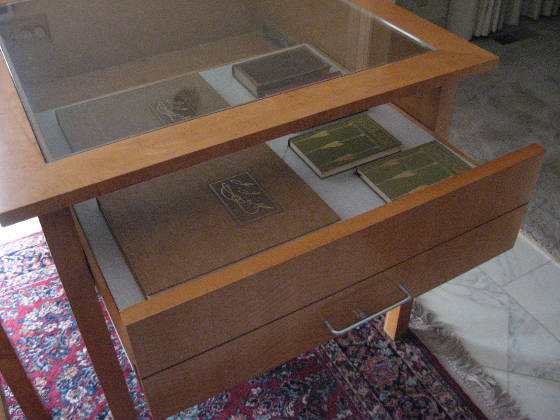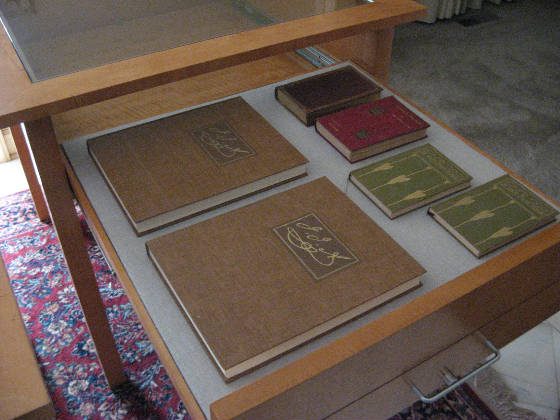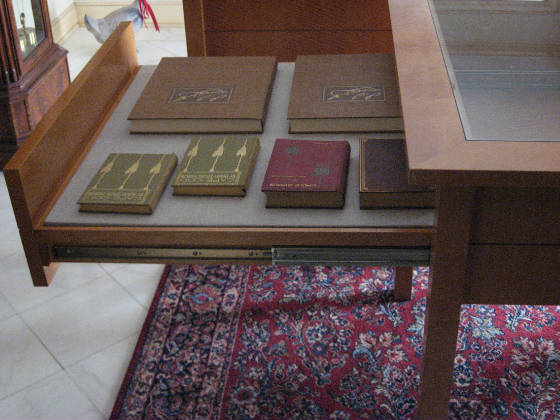 The drawers in these display cases are so well constructed that even when fully extended they have no "droop." Even while displaying a heavy set of folio sized books. These cases are very heavy. I have no way of weighing them. Guess-timate 80 pounds per display case. One key opens all the cases. Although the cloth-covered boards which serve as the display area are slightly more than 28 X 28, the EFFECTIVE "SAFE AND CLEAR" DISPLAY AREA IS 28 INCHES BY 28 INCHES BY 4 INCHES DEEP. The top of the case is 36 inches off the floor. The outer dimensions of the topface/wood portion of these cases are 38 inches by 38 inches; and 31 inches by 31 inches for the piece of glass which is inset. This glass piece rests on and is afixed to a 1/2 inch wide wood lip. There is neutral-colored, cloth which covers the display board; upon which you display items; that board is easily removed...these boards are very clean...and i think quite attractive, but should you desire a different color scheme, you could probably "re-upholster" these display boards quite easily using a professional. The current cloth is very stain and dirt resistant. I actually do not think you could do better. Please study photos. There is some scuffing to the legs of some of these units--not visually apparent though due to color, tone, and pattern of this wood. Also one sliver of wood is chipped out on one leg of one unit. Sliver is 2 inches long, 1/8 " wide. Up high, not on outer corner of leg, so it is hidden by the upper display portion of the case, and is not readily visible unless you make close inspection. That missing wood chip Could be stained to be invisible.
$3800 USD
Shipping and insurance FREE
anywhere lower 48 USA.